In my commission work, I aim to produce a piece of art that reflects character and personality rather than simply photo realism. I insist on only using professional grade materials, from the worlds top producers.
I have put together a simple step-by-step guide to help you through the commission process, there is also a Photo Guide to help you take great photos which will help me to produce a detailed portrait. As always, do feel free to contact me, should you need any assistance with any aspect of the portrait process. My gallery is also here so that you can look at my style of work.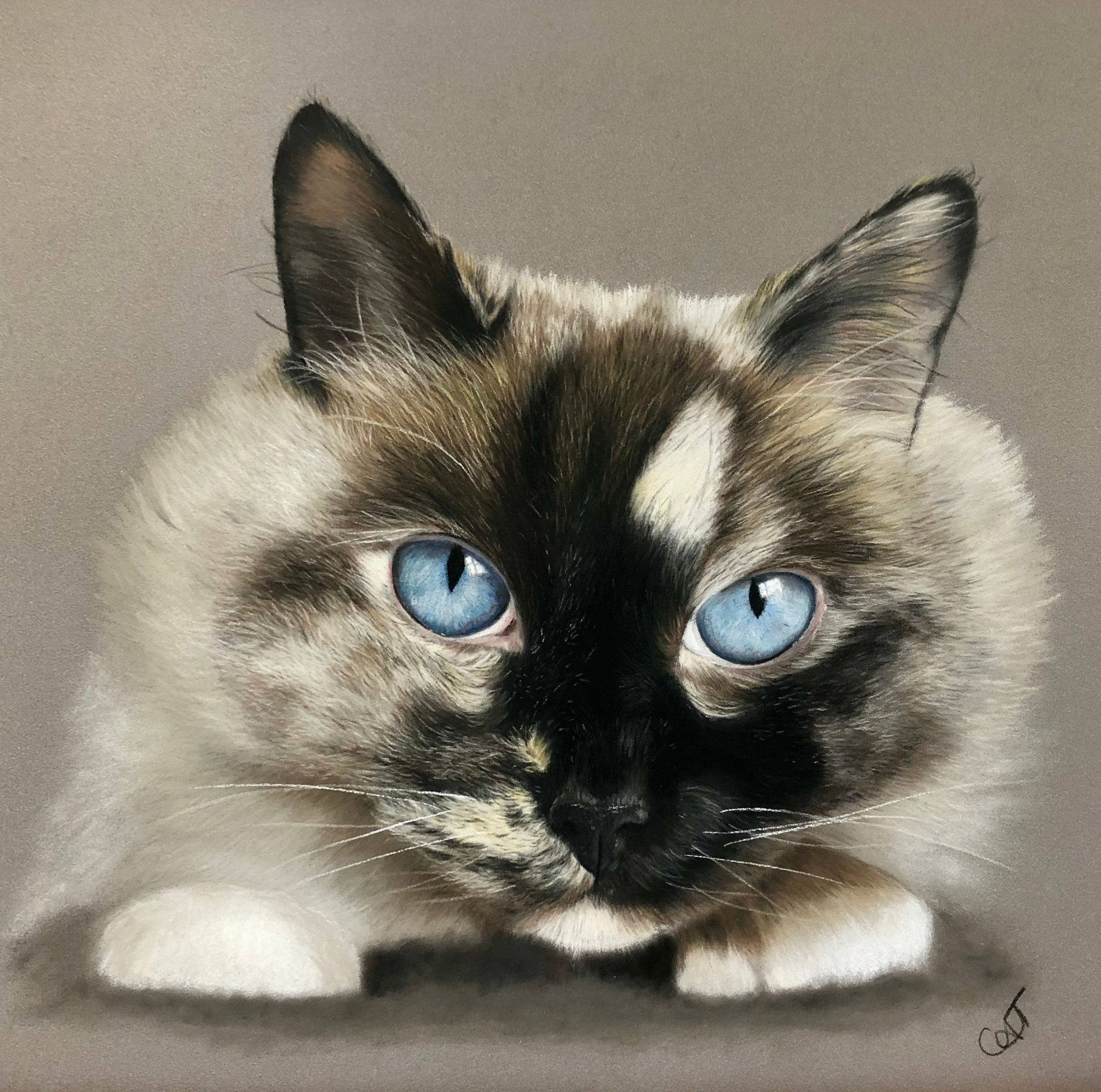 Step 1. Size. There are a number of sizes available for you to choose from, as well as single or double portraits options. Please note that the size of the portrait, is the size of surface I work on, a margin for aesthetic purposes will be required. Once the portrait is mounted, the overall piece, once mounted, will be larger than stated below. If you'd like an exact overall measurement, please contact me and I'll be happy to provide this.
2022 Prices
12x10" Single subject £400
16x12" Single subject £500 Double subject £700
18x14" Single subject £600 Double subject £800
20x16" Single subject £700 Double subject £900
Prices exclude P&P costs; UK= £15. Worldwide = Please enquire so that I can obtain a quote for shipping to your country. (NB customs duty/VAT is payable by the recipient). All P&P costs include comprehensive insurance. If you have any questions, then please do feel free to use my Contact Me page and I will be happy to help.
Step 2. Photos. Once you have decided on the size of portrait, now is the time to choose your favourite photos you'd would like me to work from. This is probably the single most important part of the whole process, simply because the quality of your photos has such an impact on the detail I need to see and therefore the overall finished portrait. I have put together a simple Photo Guide which includes good examples of photographs, to help you take the perfect photo. Please remember, if I can't see the fine detail in the photo when I zoom in on my computer, I won't be able to draw the detail and obtain any realism.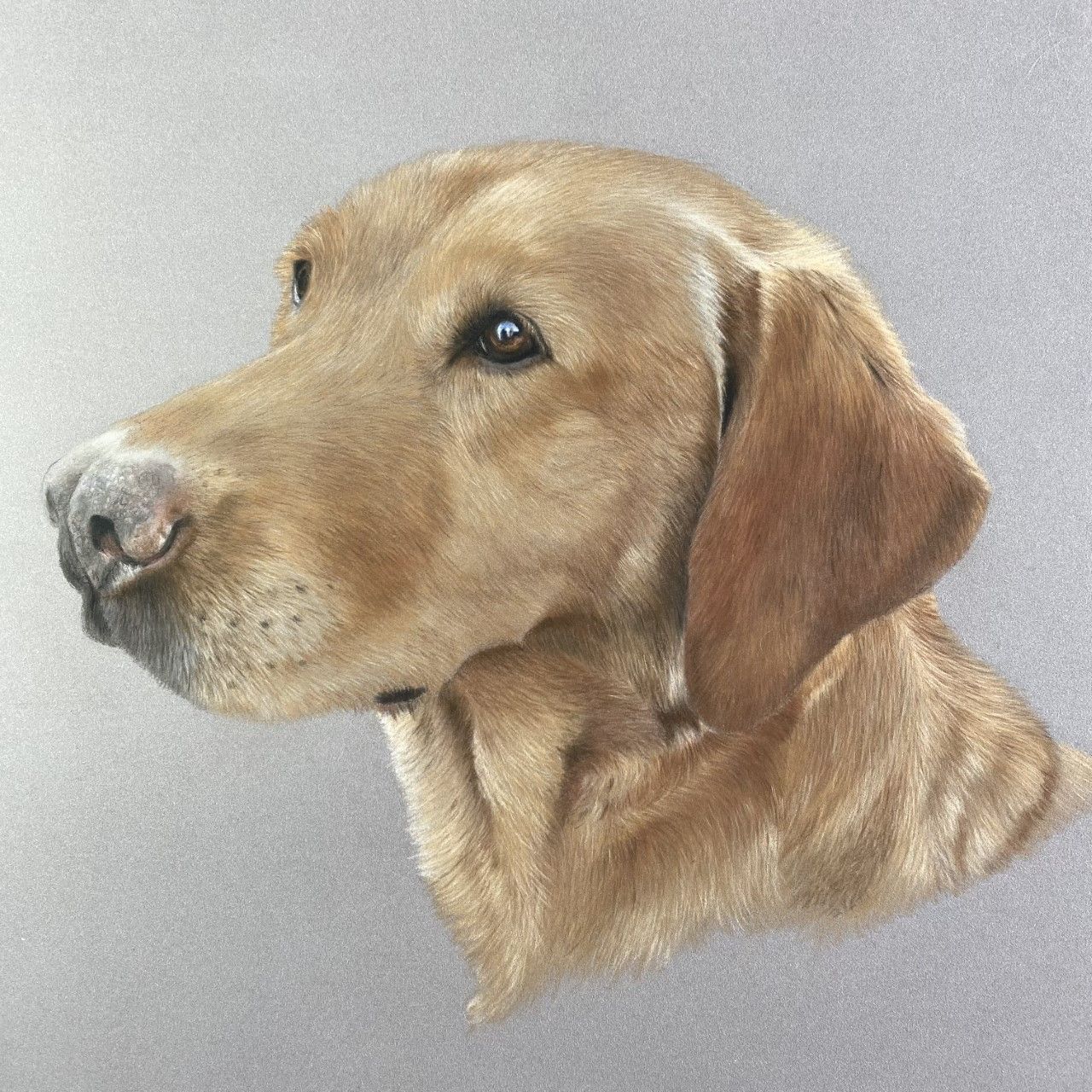 Step 3. Dates You can enter the date you require your commission for on the shop page when paying the deposit for my diary slot. Alternatively, you can use my Contact Me page and let me know if you have any specific dates in mind, maybe your portrait is a gift for someone, or yourself of course? Each piece of artwork takes roughly 2-3 weeks and I do generally have a waiting list, however, I will do my best to accommodate your requirements wherever possible.
Step 4. Payment Once we have agreed on a timeslot in my diary for your portrait and we have finalised which of your photos I will work from, a £50 non-refundable 'diary booking fee' is required . The final balance along with P&P costs, are payable upon completion and your satisfaction of your portrait. This can be paid either online through a bank transfer or securely with a debit/credit card via PayPal.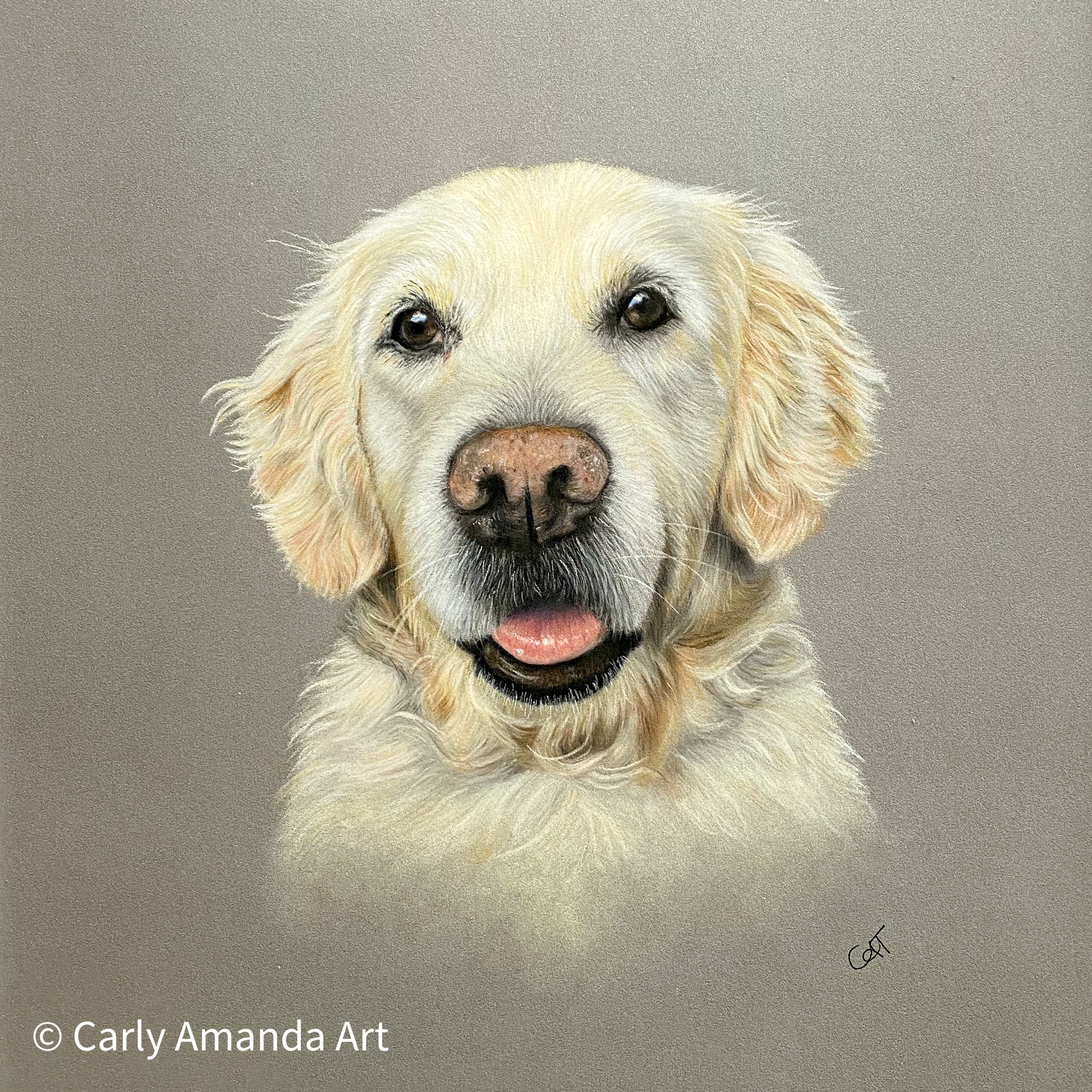 Step 5. Updates I will notify you of commencement of your piece and once I have sketched the initial outline I will email you a photo. This is to ensure that you are happy with the composition of the piece, before I start the lengthy process of applying the many layers of colour pencil. If you would like a midway update then please let me know. As social media is my main source of advertising, I will post updates on both Instagram and Facebook, although this is generally done upon completion of each piece. If your portrait is a surprise gift then please ensure you let me know, as I will of course only post on social media after the gift has been received.
Step 6. Completion Once your piece is completed and you are happy with your portrait, I will as standard, mount your portrait for you, it will then be thoroughly wrapped and protected and sent rigid flat packed, using a signed for courier service. Prior to despatching, the remaining balance is due and I will forward an invoice to you, along with any P&P costs.
** Please note that the copyright remains with me the artist, on all work and no artwok may be reproduced or altered in any way, without prior written agreement from me. I do not reproduce commission pieces for prints, I will however use them for promotional purposes within social media, online, events and in any other way to market my work. **